Contents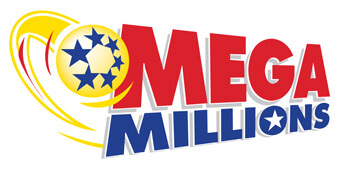 A US-based lottery Mega Millions has been with us since 1992. As of today, next to Powerball, it is the most popular lottery in the USA. Playing Mega Millions you can win one of nine lines. The minimum for a jackpot is USD 40 million. Each drawing guarantees the increase of the main prize by USD 5 million. The main game contains a supplementary game called Megaplier and also a new option called Just a Jackpot.
On this page you will find all information about the Mega Millions lottery. To ease your navigation, we have added a table of contents:
How to play Mega Millions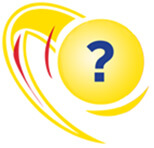 Players pick a total of six numbers, five from the main pool from 1 to 70 plus one from 1 to 25. Or you can choose the Easy pick/Quick pick option, randomly selected numbers for you. You can also fill out more than one line. Remember to specify the number of drawings and the days on which you can play.
The last step includes an option of multiplying your winnings up to five times by playing a supplementary game called Megaplier.
Drawing days
Mega Millions drawings are held in Georgia's capital, Atlanta each Tuesday and Friday at 11:00 (EST).
Cut-off times for tickets differ state by state. The exact times are available at the website of the lottery in your country. If you play online check the lottery seller's website for the exact time.
Mega Millions costs
One line of Mega Millions costs two dollars.
If you want to play a supplementary game called Megaplier, you must add one dollar for each line.
Just a Jackpot is a new feature that costs 3 dollars.
Megaplier (supplementary game)

This extra supplement to Mega Millions can multiply your winning. At the end of each draw a certified machine will pick up one Megaplier number determining the multiple of your win. This way you can win a double, triple up to a quintuple of the prize. This feature does not apply to the main jackpot.
Your participation in Megaplier must be confirmed on your ticket, the price of one line is one dollar.
Megaplier odds
There are 15 balls in the Megaplier drum, five are marked with 2x, six with 3x, three with 4x and the last one with 5X. Your odds to win with this mix are shown in the table below:
| Megaplier | Odds |
| --- | --- |
| 5X | 1 in 15 |
| 4X | 1 in 5 |
| 3X | 1 in 2.5 |
| 2X | 1 in 3 |
Just a Jackpot
Some states offer a special feature called Just a jackpot. At a price of three dollars players receive two plays. However, this option can be used specifically for the jackpot; it is not eligible for any other prize levels.
If you want to play Just a Jackpot you have to fill special play slip.
Mega Millions winnings
Mega Millions offers in total nine prize levels. Except the jackpot, they all have a fixed size of wining. The minimum jackpot is always USD 40 million. If nobody wins the jackpot rolls each time by a minimum of USD 5 million. See the table below showing prizes in all levels:
| Order of prizes | Match | Prize |
| --- | --- | --- |
| 1. | Match 5 numbers + 1 extra | Jackpot |
| 2. | Match 5 numbers | $1,000,000 |
| 3. | Match 4 numbers + 1 extra | $10,000 |
| 4. | Match 4 numbers | $500 |
| 5. | Match 3 numbers + 1 extra | $200 |
| 6. | Match 3 numbers | $10 |
| 7. | Match 2 numbers + 1 extra | $10 |
| 8. | Match 1 numbers + 1 extra | $4 |
| 9. | Just 1 extra number | $2 |
Odds to win Mega Millions
The top ranks guarantee the biggest prizes but smaller odds. For instance, the odds to match the jackpot are 1 in 302,575,350 as opposed to the lowest level where your chances to win are 1 in 37. The total odds to win any prize in the MegaMillions lottery is 1 in 24.
A complete list of odds for all levels:
| Match | Odds |
| --- | --- |
| Match 5 numbers + 1 Extra | 1 in 302,575,350 |
| Match 5 numbers | 1 in 12,607,306 |
| Match 4 numbers + 1 Extra | 1 in 931,001 |
| Match 4 numbers | 1 in 38,792 |
| Match 3 numbers + 1 Extra | 1 in 14,547 |
| Match 3 numbers | 1 in 606 |
| Match 2 numbers + 1 Extra | 1 in 693 |
| Match 1 numbers + 1 Extra | 1 in 89 |
| Just 1 extra number | 1 in 37 |
| Overall chance to win | 1 in 24 |
MegaMillions ticket (play slip)
Paper tickets called play slips are available from each retailer. To fill out a play slip is easy indeed. The steps are as follows:
First choose whether you want to participate in more than one game, the Multidraw option
Choose whether you will play the supplementary game, Megaplier
Choose 5 numbers from 1 to 70 and 1 Mega ball from 1 to 25
Or, go for the Quick pick
Pay for the play slip and you are in!
Individual play slips may differ depending on the state in which you play. Nevertheless, the structure of all basic features remains the same. In case of online betting you can make use of some special options on the pay slip that may raise your chances to win or otherwise positively affect your prize.
Just the jackpot play slip
If you wish to play only for a jackpot buy a special Just the jackpot play slip. The principle is similar to the one used for the main game.
First fill out the numbers or choose random selection Quick Pick
Choose the number of consecutive draws you want to participate in – Multidraw
You must choose the way you want to be paid out in advance
4 Bring your ticket to the retailer and you are in the game for a jackpot!
MegaMillions online or retailers
Lotteries can be played offline using paper tickets sold by hundreds of thousands retailers in 44 US states plus the District of Columbia and the U. S. Virgin Islands. All what you must do is fill out the paper ticket (following the above instructions) and bring it to the retailer's desk.
Mega Millions online is available in the following states: Georgia, Illinois, Kentucky, Michigan, North Carolina and North Dakota. You just register at the lottery's website in the given state you are a resident of.
If you are not a US citizen you can still play online. To raise your comfort and safety we tested the best-rated websites writing a detailed review complemented with pictorials. A complete list of safe online lottery companies is available here:
| Company | Bonus | Language | Licence | Review | Open Account |
| --- | --- | --- | --- | --- | --- |
How to collect your prize
The rules for collecting prizes differ state by state, always depending on the state's jurisdiction. The time interval within which you must collect your prize ranges from 180 days to one year from the drawing.
If you win less than USD 600 you can pick up your money from any retailer (in the state in which you bought the ticket). If you win more than USD 600, first of all, you will get our congratulations. Winners of big jackpots are advised to get in touch with the Mega million info line to arrange the collection of their prize. However before you do this read our special guide describing what each winner of a jackpot should do.
I have matched the jackpot. Can I stay in anonymity?
This depends on the state in which you play. We very much recommend the above-mentioned article. Reading the article, you will learn plenty of useful advice from an experienced lottery attorney.
Payout
All winners may choose the way of how they would like to be paid. There are two options. You can have the prize paid out in smaller periodic amounts spread over 29 years or you can take the bag one-off.
Annuity
If you choose the annuity option your total prize will be spread over the period of 29 years and paid out in 30 amounts. in addition, each year you will get 5% more than in the previous year.
Lump Sum
An alternative to annuity payments is to have your money paid one-off. Take into account that 25% of federal tax plus some state tax (varying based on the state's jurisdiction) will be instantly subtracted from the sum.
More details about paying out Mega Millions and Powerball prizes are in our comprehensive article.
History of Mega Millions
The first draw took place in 1996 with the participation of six states. Next change arrived two years later by adding Tuesday as another draw day. In 1999, the seventh US state joined the lottery and the number of levels and numbers in the pool was increased.
In early 2002, two more states (New York and Ohio) joined the lottery followed in 2003 by the 10th US state, Washington, and a few months later by Texas. 2010 was a breakthrough year. 23 new members joined the club making Mega Millions Powerball's arch-rival. As one could expect, two years from this entry, a historical jackpot worth USD 656 million was hit.
In October 2013, the format of the game changed to  5/75 and 1/15 respectively and a supplementary game Megaplier was added. In 2017 the price of one line was increased to 2 dollars raising the minimum jackpot to USD 40 million. In the same year the option to play Just a Jackpot was introduced. Far more about the lottery's history can be found in our article.