Contents
One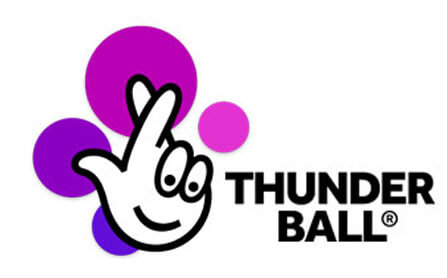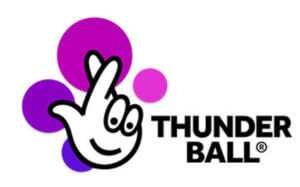 of the three most popular lotteries in the UK drawn four times a week. The highest prize in Thunderball is not a mega jackpot but your odds to win are much better. For a mere one pound sterling you can win half a million. The lottery offers in total nine levels. To hit one Thunderball number is enough to win the minimum.
Below you can find all information about Thunderball lottery.
How to play Thunderball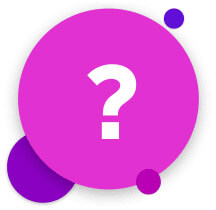 First, you must pick five main numbers from 1 to 39 and one more from 1-14 called Thunderball. Alternatively, you can choose the  Lucky Dip to ask the generator to pick the numbers automatically.
When buying multiple lines, use a similar procedure. Last but not least, choose the days on which you want to play and the number of weeks.
Each draw includes five main numbers plus one Thunderball number.
Thunderball draw day and time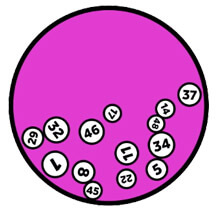 Draws take place every week on Tuesday, Wednesdays, Fridays and Saturdays at  10:35  GMT. Tickets are accepted until 7:30  p.m.  (GMT) on the draw day.
Online players of Thunderball should check the time of closing ticket sales with their online lottery provider.
Price
One Thunderball line costs £ 1.
Prizes
The top prize in Thunderball lottery amounts to £500.000 for those is one by matching all 5 main numbers and the Thunderball number.  The table shows all winning combinations. The more numbers you hit – the more you win. One Thunderball number is enough to win the minimum prize.
Thunderball prizes table
| Order of prizes | Match | Avarage win |
| --- | --- | --- |
| 1. | Match 5 numbers + 1 Thunderball | £500,000 |
| 2. | Match 5 numbers | £5,000 |
| 3. | Match 4 numbers + 1 Thunderball | £250 |
| 4. | Match 4 numbers | £100 |
| 5. | Match 3 numbers + 1 Thunderball | £20 |
| 6. | Match 3 number | £10 |
| 7. | Match 2 numbers + 1 Thunderball | £10 |
| 8. | Match 1 numbers + 1 Thunderball | £5 |
| 9. | 1 Thunderball number | £3 |
You can look into our special winners section. Where you can find a lot of winners stories including Thunderball lottery winners.
Odds of winnings
In Thunderball you can win with the odds of 1 in 13. The odds of winning the minimum prize i.e. the Thunderball is 1 in 29. The more matched numbers,  the smaller your odds of winning. Nevertheless the size of the potential prize grows. The odds of winning the jackpot are 1 in 8,060,598. All prizes and odds of Thuder ball are displayed in the below table
| Match | Odds |
| --- | --- |
| Match 5 numbers + 1 Thunderball | 1 : 8,060,598 |
| Match 5 numbers | 1 : 620,046 |
| Match 4 numbers + 1 Thunderball | 1 : 3,648 |
| Match 4 numbers | 1 : 1,437 |
| Match 3 numbers + 1 Thunderball | 1 : 111 |
| Match 3 number | 1 : 135 |
| Match 2 numbers + 1 Thunderball | 1 : 35 |
| Match 1 numbers + 1 Thunderball | 1 : 29 |
| 1 Thunderball number | 1 : 13 |
Syndicate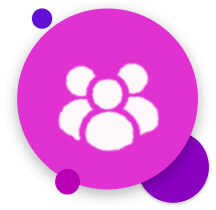 UK Thunderball can be played in a group of friends. Simply set up a team of people, put your money in one pot to raise your chances to win the dream jackpot. For more information and manual about lottery syndicate check our a special page focused on this topic.
How to collect prize
The process of collecting prize  is different when playing online or in store:
£100 up to and included: You can collect the prize from most retailers or get the money sent to your online lottery account
£50,000 up to and included: If you are lucky enough to win a larger sum of money you must go to a post office to receive a check (up to £500 may be paid out in cash). Remember to take with you two ID documents. If playing online you will receive your winning on your profile's registered account.
£50,000+: In this case call the National Lottery line (0333 234 44 33)
How to fill out a Thunderball ticket
Detailed guide to fill out online tickets is included in the review of our recommended online lotteries. Below you can see a thunderball lottery ticket and a brief guide to complete the ticket to take part in the game.
Ticket from a retailer (thunderball)
The design of the ticket may differ. The image you can see in our picture is of February 2018. If you want to play you simply take the following five steps:
Tick the day/s in the week on which you want to play.
Choose the number of weeks in which you want to play
Choose 6 numbers from 1-59
Or, the Lucky Dip!
Bring the ticket to a service person who will return you the completed ticket with a supplementary game.
Where I can buy ticket
You can buy the paper tickets for the Thunderball draw from any of the local retailers. You just find a shop cooperating with the lottery and you can bet. The shops are almost in any place in the UK.
Play Thunderball online
Online playing is possible over the official website of the lottery. Simply log in or register your lottery account  and you can start betting. Alternatively, you can use the National Lottery mobile application.
For playing Thunderball online you can use unofficial lotteries. They all have a license and are completely legal.  Compared with the lottery's official website, they offer numerous advantages. To disperse your potential doubts about the credibility of these providers we have tested all of them. The results of the tests including our own experience are  described in our reviews. It is only up to you to choose the one you prefer.
| Company | Bonus | Language | Licence | Review | Open Account |
| --- | --- | --- | --- | --- | --- |
| | Bet 3, Play with 5 on EuroMillions | | | Review | Visit site |
| | No Bonus | | | Review | Visit site |
Brief history of Thunderball lottery
In the early stages (the very first draw was held on 12 June 1999), Thunderball was drawn once a week, on Saturdays. On 23 October 2002, a new Wednesday draw was introduced. Nothing changed until November 2009  when Thunderball was reshaped. Thunderball began using a new machine, Smart play Halogen II. One year later, on 12 May 2010, five more main balls were added, taking the total from 34 to 39. The jackpot doubled to £500,000 and an extra tier for matching just the Thunderball was introduced. Two days later a premiere with the new rules took place including a new draw on Friday. On 25 January 2018, a new Tueasday draw was introduced. More detailed history about Thunderball you can find at our special article.
News about Thunderball lottery
History of Thunderball in Details

(1/12/2018)

-

The Thunderball history can be traced back to the year 1999 when the debut draw was organized on 12th June which happened to be a Saturday. From 2002 onwards, an...