Contents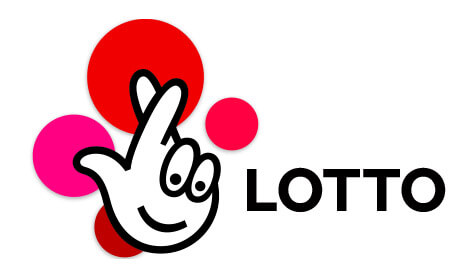 Nowadays, it is seen as the country's best known and most popular lottery. Lotto offers six ways to win with a minimum jackpot of £2.5 million.
Lotto attracted fans by its supplementary game called Millionaire Raffle and the last Free Lucky Dip, giving the player one more chance to win the dream jackpot.
There are all information about lottery below, simply scroll and find what you are looking for or use table of contents. Also, you can use Lotto menu on the left to get special tools like number checker or detailed statistics.
How to play Lotto
Players buy tickets with their choice of six different numbers between 1 and 59 for each line. Those who do not wish to choose can get the numbers randomly-generated known as 'Lucky Dip'.
First, you must choose the number of lines you wish to play. Then you simply pick six numbers in each line from 1 to 59 or, choose a field called Lucky Dip  in which 6 random numbers are generated automatically by the machine. You can use a similar procedure for choosing up to seven lines in each play slip. The maximum is 10 pay slips at a time. In total you can play 70 lines.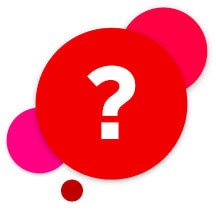 In the last but one step you will choose in which of the weekly draws you want to participate; you can choose both Wednesday and Saturday. Finally, you must select the number of weeks in which you want to play and that's it.
The raffle number is included automatically with each line of Lotto numbers bought.
Lotto drawing time and days
Lotto tickets are drawn twice a week, on Wednesdays and Saturdays from 9 pm GMT.
The shops are open until one and half an hour before the lotto draw. If you play over the internet the closing times may differ. So you must visit the website of your lottery retailer to check the exact time.
Prices
One line of Lotto costs £2 including the Millionaire Raffle, which guarantees at least one millionaire in each drawing.
Millionaire Raffle
Millionaire Raffle is an add-on feature to Lotto, which guarantees in each draw one million for one winner and  £20 000 for additional twenty winners. After each draw, the system picks 21 special codes displayed on the bottom of each ticket.
Lottery Raffle does not cost the player any extra money. The player of this game can be anyone who buys at least one Lotto line.
Lotto game prizes (breakdown)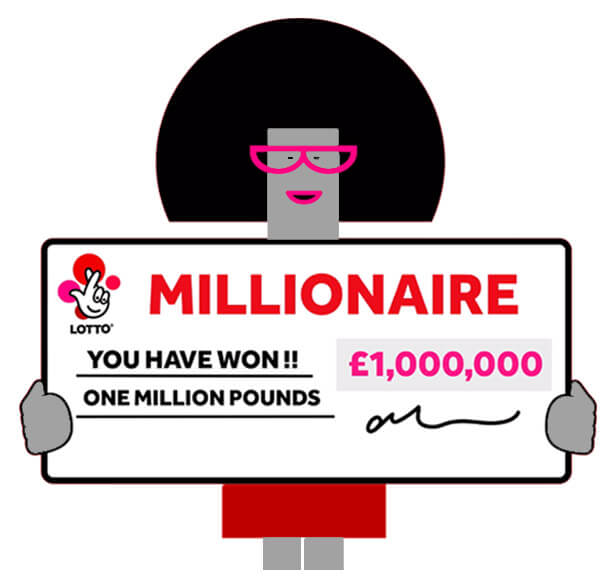 To win one of the prizes you must match some (…ideally all) of the drawn numbers. The more numbers matched the bigger the prize. If you hit all numbers you will win the jackpot whose minimum is guaranteed. Wednesday drawings guarantee as a minimum £2.5 million, on Saturday draw it is even more – £5 million. If you are a less lucky player with only two matched numbers you still win the Lucky Dip (one free line for the next draw).
Of all money spent on lottery games, 50% goes to the prizes, 28% to what is called "good causes", 12% to tax, 5% to retailers, 4,5% to cover operating costs of the lottery and 0,5% as profit.
Prize structure table
| Order of prizes | Match | Prize |
| --- | --- | --- |
| 1. | Match 6 numbers | Jackpot |
| 2. | Match 5 numbers + 1 Bonus | £50,000 |
| 3. | Match 5 numbers | £1,000 |
| 4. | Match 4 numbers | £100 |
| 5. | Match 3 numbers | £25 |
| 6. | Match 2 numbers | One free Lotto Lucky Dip |
| Supplementary game | Match Millionaire Raffle number | Guaranteed £1 million & £20,000 |
You can look into our special category, where you can find a lot of UK Lotto winners stories. Many of stories have happy endings, unfortunately, some of the stories could ending unhappily.
Lotto Hotpicks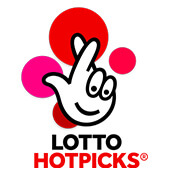 Lotto Hotpicks is a supplementary game to UK Lotto, using the same numbers and draws as the main Lotto game. As opposed to the main game, you can win a bigger amount with the same number of matched numbers.  Choose how many numbers you wish to bet on from 1 to 5. One line will cost you as little as £1 regardless of the number of picked numbers. If you play with all five numbers and match them all you will win £350,000. To learn more about this supplementary game, visit our page dedicated to Lotto Hotpicks.
Lotto ticket
The lottery ticket may differ depending on the way you play, either online or via a retailer. However, the details to fill out is always identical.  Obligatory details include a day to play, the number of draws, and finally, your lucky numbers or, the "Lucky Dip" (randomly generated numbers). The popularity of online betting has grown recently offering special opportunities and more chances to win or raise your potential win. Steps to fill out the online ticket are shown in each review of our recommended online lotteries.
How to fill out a paper lottery ticket from a retailer
The design of the lotto tickets may change from time to time, however the structure remains the same or similar.
1. Choose a day to play
2. Choose how many weeks you want to  play for
3. Choose 6 numbers from 1 to 59
4. Or, the Lucky Dip!
5. Place the ticket to be automatically included in a supplementary game
How to collect prize
All prizes must be collected within 180 days from the draw. The process is different when playing online or in store.
Playing online
Prizes up to £500 will be automatically credited to your National Lottery account.
Prizes up to £30.000 will be sent to your debit card registered to your lottery account. First of all, you must confirm this card via a message sent by the organizer to your lottery account.
Prizes up to £50.000 will be paid out by check. If you use INKASO the money will be sent to your bank account, or when using Pingit your winning will be added to your Pingit account. However, first call 0333 234 44 33.
Prizes over £50.000 will be delivered in person including the media. Call 0333 234 44 33.
Playing in-store
Prizes up to £100 can be collected from any retailer
Prizes up to £500 can be collected from some selected retailers or at selected post offices
Prizes up to £50.000 can be collected at selected post offices. Most likely, you will have to show at least two ID documents
Prizes over £50.000 must be delivered in person. Call number 0333 234 44 33.
Online players matching two numbers and winning a Free Lucky Dip will be automatically eligible for the next draw (with one line). In-store players must ask for one free line to the next draw their respective retailer.
Lotto Syndicate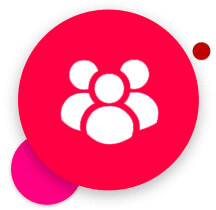 Pick your friends, workmates and family to jointly increase your chances to win. Syndicate lottery means that more players buy more tickets and, in the case of the win, they equally share the pot.
Form a group, appoint a syndicate manager, sign a syndicate agreement, choose your lucky numbers and play and (if you win) share the jackpot.
For more details read our special page dedicated to lottery syndicate.
Lotto odds of winnig
All of us have at least once wished to win a jackpot. It' peanuts. To match six numbers with the odds of 1 in 45 million. In the case, you don't win your odds in the Lucky dip are 1 in 10 plus one more chance to play for the jackpot.
Accurate lottery values, odds and prizes incl. odds in the Millionaire raffle are shown in a table below:
Odds of winning Lotto table
| Match | Odds |
| --- | --- |
| Match 6 numbers | 1 : 45,057,474 |
| Match 5 numbers + 1 Bonus | 1 : 7,509,579 |
| Match 5 numbers | 1 : 144,415 |
| Match 4 numbers | 1 : 2,180 |
| Match 3 numbers | 1 : 97 |
| Match 2 numbers | 1 : 10.3 |
| Millionaire Raffle number - Wednesday | 1:338,000 based on an indicative 7.1 million Lotto Entries |
| Millionaire Raffle number - Saturday | 1:686,000 based on an indicative 14.4 million Lotto Entries |
Play Lotto online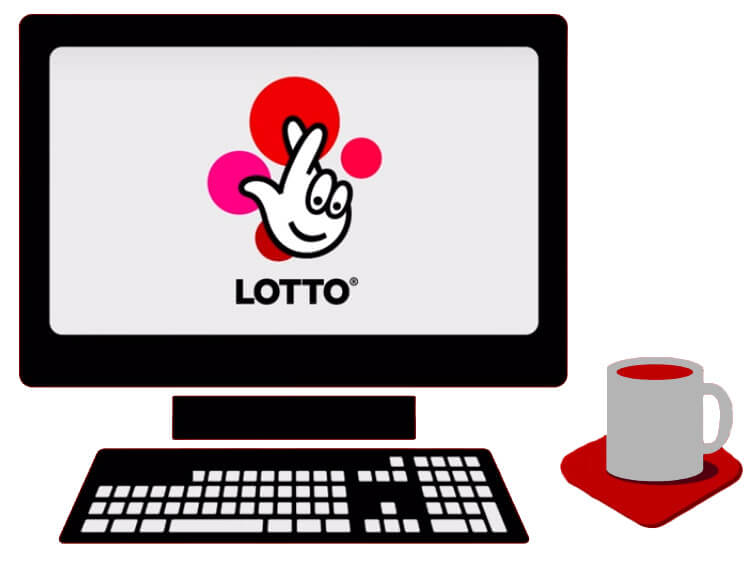 If you like playing lottery from the comfort of your home you can use the services of the National Lottery's official website. To play lotto online you just log on to the system or register and you can start. You can use the services of the National Lottery's official website to play each day between 8am and 11pm. Mobile users may use their smartphone application to play the lottery for example when waiting at a doctor's office. Don't miss the closing time.
For playing the online lottery you can use unofficial online lotteries. No worry, they all are licensed and unlike the official websites, they offer numerous advantages. To disperse your potential doubts about the credibility of these providers we have tested all of them. The results of the tests including our own experience are described in our reviews.  All recommended organizations where you can bet on a lotto jackpot are displayed under this text.
| Company | Bonus | Language | Licence | Review | Open Account |
| --- | --- | --- | --- | --- | --- |
| | Bet 3, Play with 5 on EuroMillions | | | Review | Visit site |
| | No Bonus | | | Review | Visit site |
Where I can buy lotto ticket: in-store
If you prefer keeping a genuine paper lotto ticket in your hand you must go to the nearest shop supporting the National Lottery sales. You will get the tickets from special machines, newsagents (tobacconists)  or at some selected post offices. You just have to go out to find the nearest retailer enabling lotto.
History
There is just a brief history below. You will find more details about the  lotto's history in our special article here.
The lottery was launched under the name National Lottery and the first draw took place in November 1994 in London. Due to its huge popularity, on February 1997 a second Wednesday draw was added. With the new millennium, a new name arrived. On 18 May 2002, the lottery was renamed into Lotto, which has remained until today. In 2004 the number of rollovers was raised to four.
Two years later, on 5 October the rules of the game were updated. The jackpot limit was raised. The price for three matched balls was increased to £25. At the same time, the price of a line was increased to £2 and a supplementary game called  Millionaire raffle offering 50 winners £20.000 in each draw was added.
The next updating of rules took place on 8 October 2015: The spread was increased from 49 to 59, a new tier (two matched numbers) called Lucky Dip was added. The freeze on four rollovers was lifted and the maximum limit eliminated. The last change to the Millionaire raffle included the adjusting of prizes into its current shape.
News about UK Lotto